Upcoming Club Events - 2021
Monthly Meeting
Pack Horse Inn, Elbut Ln, Birtle Rd, Rochdale, Bury BL9 7TU

Second Tuesday of Every Month, starting at 19:30 UTC
Duration: 3hrs
We are returning to our Favourite Venue and we are looking forward seeing you all. This is also a chance for us to get to get together and have a chin wag and catch up. Come on down for a chat and find out what we have in the pipeline regards future outings.
There is the opportunity to have a bite to eat, and we personally recommend the Cheese and Onion Pie.
---
April Events
Peak District Laning Day
(Subject to Lockdown and Local Rules)
Sunday, 18 April 2021 from 09:00
Duration: 9hrs
Our first outing in a long while that's long overdue. Strictly Limited numbers adhering to government guidelines on the day, limiting it to 2 groups of 6 cars 12 Total. Route is yet to be planned but will be a full day out with a mixture of lanes so Terrain Tyres at least Guys 'n' Girls.
---
May Events
Tarmac run out to Dolly's

Sunday, 2 May 2021 from 10:00
Duration: 5hrs
Nice easy drive out to Dolly's Ice Cream and Snack Kiosks at the Fleetwood Boating Lake. Meet up at Owd Betts for 10am, with an aim to set off at 10:15 for a scenic drive over the Hills.

NB: Social distancing must be adhered to in compliance with current regulations.
---
June Events
Laning Day - Barnoldswick

Sunday, 27 June 2021 from 09:00
Duration: 8hrs
Nice easy day exploring some beautiful countryside. Limited numbers due to impact on local residents.

NB: Social distancing must be adhered to in compliance with current regulations.
---
July Events

The 12th Annual Fylde Vintage, Steam and Farm Show
Saturday 2nd - Sunday 4th JULY 2021
The Show Field
Salwick Road,
Wharles Nr Kirkham,
Preston Lancashire, PR4 3SN

10am to 5pm
Bar till late Friday & Saturday night with FREE entertainment

Evening Rivington Climb and Chat at top.
Tuesday, 20 July 2021 at 19:00
Tuesday 20th we are planning on going over to rivington to climb the steps and a cup of coffee and chat at the Pigeon Tower.
NB: Max 12 cars only (2 groups of 6).
---
October Events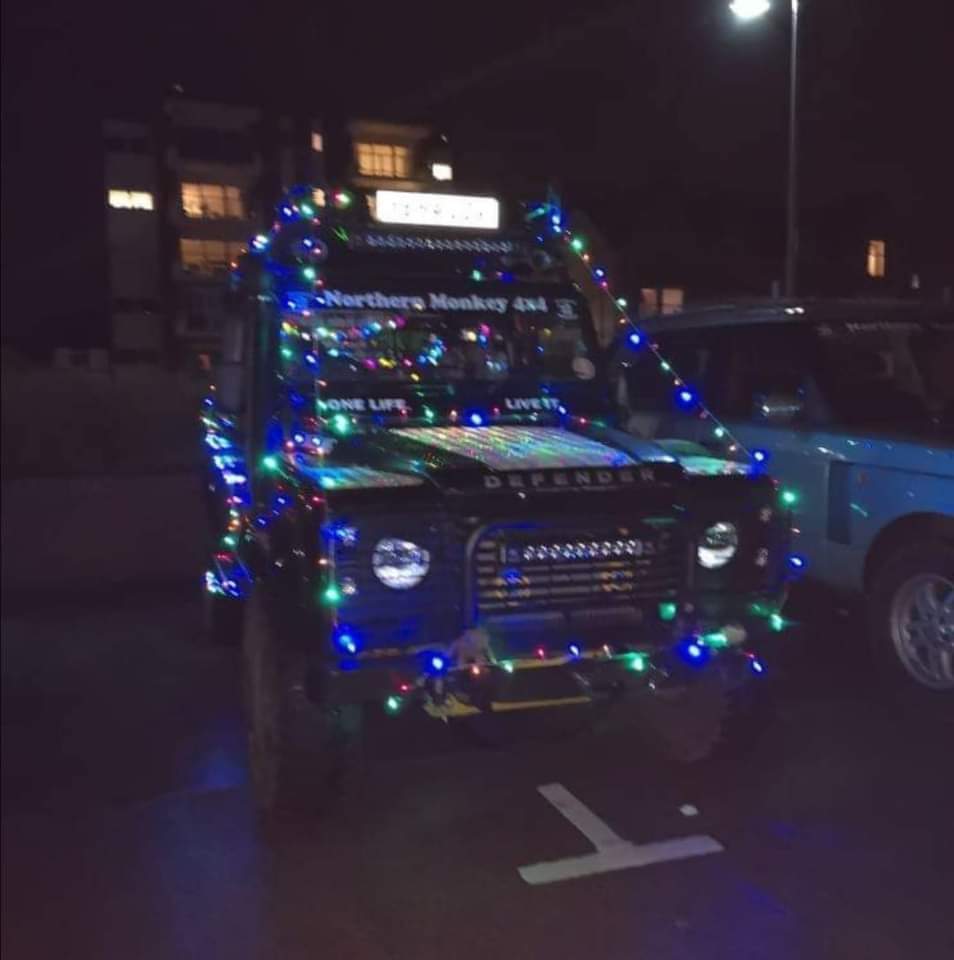 Blackpool Illuminations Run 2021 - St Anne's Pier
- FINALLY - Saturday, 30 October 2021 at 18:00
Hosted by Northern Monkeys 4x4 - Can finally sort this. Long awaited lights run. We had plenty disappointed this didn't go ahead, so here we go again. Get your vehicles lit up, the competition will run as it should have last time. All types of 4x4 welcome.